OSVpn Software | Specially Powered for Windows
Available as Web Application as well.
We built OSVpn Software with the mindset of giving the extra security features to make it better and secure in all aspects from others.
Download the Windows Software
Go to the web application
Grab the connection right now!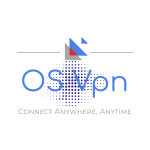 OSVpn is the software created by Arystons.
We at OSVpn focus on your privacy that is why we came up with the powerful VPN with Portforwarding feature.
We have servers in over 10 countries for now.